Tucked away in the Aravallis, Rajasthan is the land of royal grandeur and rich architectural heritage. From beautifully crafted and designed mansions to the intricate artwork. Rajasthan is surely the destination of grand and beautiful Havelis.Colorful, magnificent and grand the Havelis in Rajasthan bring the charm and grandeur of the bygone Rajput era. Spread through sprawling acres these Havelis in Rajasthan once belonged to the erstwhile rulers, wealthy merchants and jagirdars which have treasured in its walls the medieval aura as well as the art and cultural heritage of Rajasthan.
 Tour Plan Summery:

Day  01 :  Arrival at  Delhi from Europe
Day  02 :  Delhi
Day  03 :  Nawalgarh
Day  04  : Bikaner 
Day  05 :  Bikaner
Day  06 :  Jaisalmer
Day 07 :   Jaisalmer.
Day  08 :  Jodhpur
Day  09 :  Jodhpur
Day  10 :  Udaipur   en route Rawla-jojawar
Day  11 :  Udaipur .
Day  12 :  Bundi
Day  13 :  Bundi
Day  14 :  Jaipur
Day  15 :  Jaipur
Day  16 :  Agra  en route  Fatehpur Sikri
Day  17 :  Varanasi  by Train / Flight
Day   18 : Varanasi
Day   19 :  Delhi  by Train / Flight
Day   20 :  Delhi
Day   21 :  Departure from Delhi International Airport

Arrive at Delhi International Airport, upon Arrival meet & transfer to the hotel. Rest of the day free to relax. Next day full day sight seeing of Delhi.take a Rikshaw ride parallel to the Red Fort. Visit Raj Ghat, drive past Jama Masjid , Humayun Tomb, Qutub Minar & Lotus Temple. We also visit the President's House, Parliament House and India Gate.



Today drive to Nawalgarh (approx 240 km) in the Shekhwati Region and see the old heritage town around this region. Nawalgarh, founded in 1737 AD gets its name from Thakur Nawal Singh, the fourth son of the great Shekhawati Rajput, Sardul Singh. Located 30 km south-east of Fatehpur, Nawalgarh stands for its old city charm and rich history this place still captures through its fortresses, castles, mosques, wells etc.


Proceed to Bikaner (approx 210 kms) Visit Junagarh Fort, one of the most interesting Forts in Rajastan, with its sumptuously decorated interiors. Excursion to world famous Rats Temple at Deshnok town…


Today we proceed towards Jaisalmer (approx 330 kms) visit Jaisalmer Fort, the oldest living fort in the world, ans some astonishing Havelis (mansions). In the afternoon we proceed to the Khuri Sand Dunes for brief camel safari and typical Rajastani deser village. View the Sunset from the dunes, as the sky set on fire.


Proceed towards Jodhpur (approx 270 kms) Often referred to as the 'Sun City' or the 'Blue City', Visit the Mehrangarh Fort, rising up a hilly scarp, built on the advice of a Hermit, over looking the city of Blue houses in the image of a long sentinel.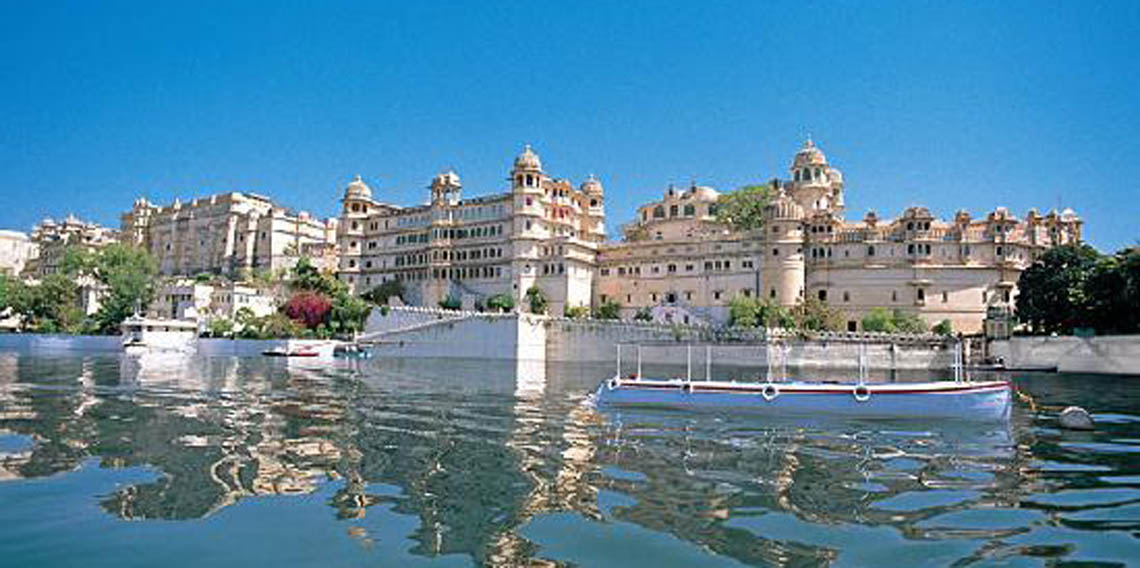 Today we proceed to Udaipur en route visit Rawla- Jojawar (approx 260 kms) Udaipur is one of the most beautiful cities of Rajasthan, also known as the " white City", is located on the banks of lake Pichola, also known as a 'Jewel of Mewar'. visit the City Palace, the richest palace museum in the entire Rajastan. Later see the Sahelion Ki Bari, where Maharana Sangram Singh built this garden complex with fountains and lakes for his beautiful daughter..In the evening we take a lake cruise on the placid waters of Lake Pichola  by sunset and visit the island palace Jag Mandir, where according to legends the Mughal Emperor ShahJahan llived and got inspiration to build the Taj Mahal later


Drive to Bundi (approx 240 kms) full day Bundi Sightseeing tour, TARARGH FORT - 14th CENTURY:
This is one of the most impressive and in days gone by, impregnable forts in Rajasthan. It has four enormous water reservoirs which were built to cater to the water requirements of the fort. Kesharbargh,This final resting place of Bundi's kings and queens, Kesharbargh is another fine example of Bundi's impressive architecture.


Proceed to Jaipur (Pink City) (approx 195 kms) a full day program taken you to near by Amber For, then up to the awesome fortress by elephant. Afternoon set off to see the Pink city… Visiting the observatory Jantar Mandir built by Savai Maharaja Jaisingh, who was a Mathematician, an astronomer, an astrologer and a great musician of his era. Then visit the City Palace of the Maharaja of Jaipur with fabulous collection of ropes and saris in cotton and silk with gold and latticed work.


Today you are going to Agra en route visit Fathehpur Sikri (approx 235 kms) visit Fatehpur Sikri by early afternoon. Visit this abandoned city built by the Mughal emperor Akbar in the second half of the 16th century. The next day early Morning visit Taj Mahal  and after breakfast visit Red Fort .


Either by Train or by Flight we proced towards Varanasi. Early morning visit Ghats for boat cruise on the Ganges. Breakfast at Hotel Later sightseeing tour of Varanasi visit for a half-day sightseeing tour of Varanasi visit Kashi Vishwanath Temple, Gyanvapi Mosque, Banaras Hindu University.


After a long holiday in the Northern part of India you are back to Delhi for the departure transfer.