Tour Plan Summery:

Day 01 : Arrival at Kochi Airport
Day 02 : Bengaram Island
Day 03 : Bengaram Island
Day 04 : Bengaram Island
Day 05 : Alleppey Backwaters (House Boat)
Day 06 : Alleppey to Kochi
Day 07 : Departure transfer to Kochi Airport
Day 01           Arrival   at   KOCHI  

Upon arrival transfer to the Hotel at FortKochi (50 km/ 1 ½ hrs) Rest of the free to relax. Overnight
Day 02   KOCHI  TO  AGATTI  TO BENGARAM

Today after breakfast we proceed towards Kochi Airport to board the flight to Agatti. Upon arrival transfer to the Boat jetty to board the speed boat which will take you to Bengaram Islands around 1 hr. About 250 miles off the Malabar Coast of India lie the Lakshadweep Islands, a chain of coral reefs and atolls that mark one of the few unspoiled places left on our planet. A few islands are occupied by natives, virtually untouched by modern civilization.
In the midst of this magical chain lies Bangaram Island. A turquoise hued world of clear, warm seas, silver sands and a stretching canopy of palms. Sparkling coral reefs glitter through the pellucid waters, home to myriad life forms. Whether diving, swimming or just soaking in the sun, Bangaram can create for you the illusion of being the last person on the planet.
Upon arrival Check-into the Tent.
Leisure… Overnight
Day 03          BENGARAM
Day 04          BENGARAM
Day 05   BENGARAM  TO KOCHI   
After breakfast we proceed to board the flight back to Kochi. Upon arrival check-into the Home Stay. Cochin, the commercial hub of Kerala is a town of great historical importance. The Portuguese and British architecture all blend harmoniously with the base of Kerala heritage. Cochin has the finest natural harbor and is called the " Queen of the Arabian Sea" and it was declared a major port in 1936.
Visit the Mattancherry Palace – also called the Dutch Palace, the Clock Tower, Santa Curze Basilica, The synagogue built in the 18th century and the St. Francis church, and then the Chinese Fishing Nets, which adorn the north shore, the Dhobi Khat (Huge local Laundry Place), etc…
Evening, we make a short drive to watch the famous dance –drama of Kerala – The Kathakali in a local theatre.
Overnight at 
Day 06   KOCHI  TO ALLEPPEY (House Boat, Thanneermukkam Jetty)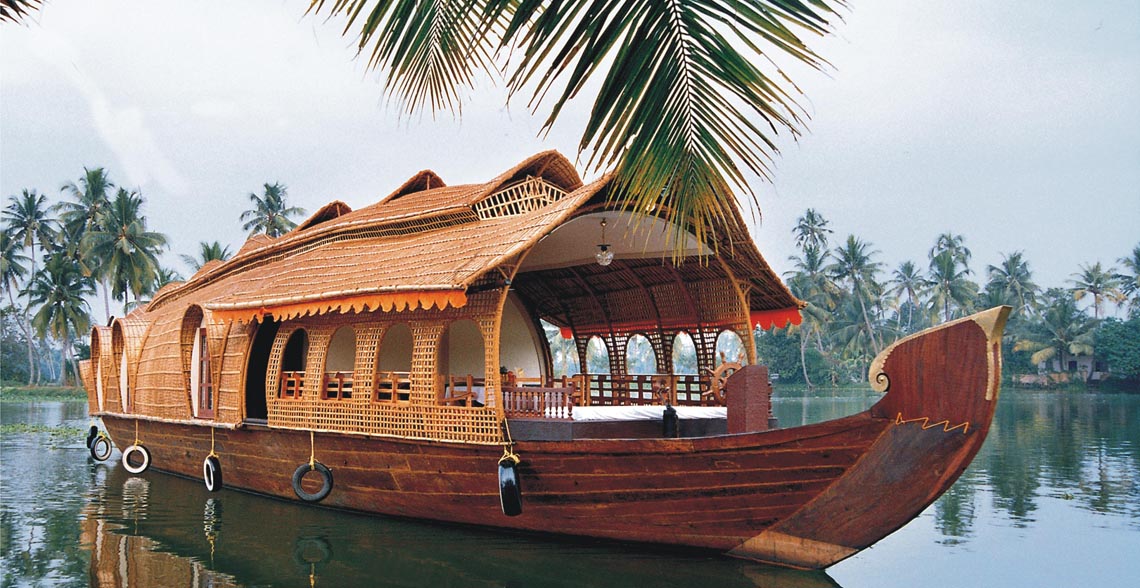 Today after breakfast we proceed to Thannemukkam Jetty  (50 km/ 1 hr) to board rice boat for your day cruise through the small canals  and Vembanadu Lake.Upon arrival embark the House boat that comprises twin rooms with attached bathrooms , running water and a lounge area in which to relax and enjoy the sights on the shore. Cruise through the backwaters of Alleppey, which is hailed as the ' Venice of the east', because of its intricate maize and backwaters,  canals and bridges.   In the boat you can enjoy the traditional  Kerala style dishes .
Overnight at House Boat
Day 07   ALLEPPY   TO   AIRPORT    
Early morning 9 am drive to Kochi Airport for the departure transfer to Kochi Airport   to board the flight back to your home  country.